What is the Recommended BMW Tire Pressure?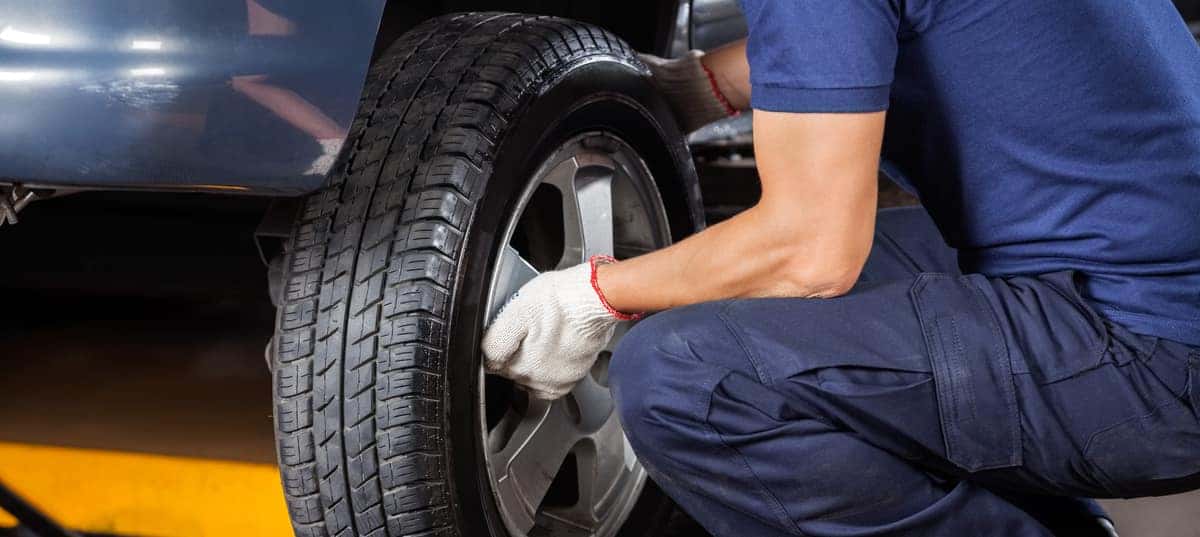 The recommended tire pressure for most BMW models is 32 PSI (pounds per square inch), however, you will want to confirm that this figure is correct for your particular model. You can find this information by looking at the sticker on the inside edge of the driver's door. You can also check your owner's manual if you do not find the proper tire pressure listed there. Before you head out on your next road trip, it is important to ensure your BMW tires are inflated to the right tire air pressure. BMW Fresno would be more than happy to help you keep your tires in peak condition.
---
Why Proper BMW Tire Pressure is Important
There are several reasons why you'll to want to make sure your tires are filled to the correct level.
It minimizes the chance of flat tires or blown out tires.
It helps your tires last longer by reducing wheel spin and excess friction.
It allows your vehicle to run as efficiently as possible.
How to Check Tire Pressure
On the dashboard of the majority of new BMW models, you will see that the tire pressure monitor will provide an alert if tire pressure is not where it should be. If you are going to check the tire pressure, it is best to do so when the tires are cold for more accurate results. Follow these steps for checking the tire air pressure:
Unscrew the valve stem cap and put it in a safe location.
Place a tire gauge onto the valve stem and firmly press down.
The gauge will display the PSI. For most BMW models, it should read 32 PSI. If it is there or close, you are all ready to hit the roads of Madera again.
Remove the gauge.
If your BMW tire pressure is higher than the recommended PSI, let some of the air out by pressing down the center plunger in the valve stem. Check the tire air pressure once more.
If the PSI falls short of what's recommended by the manufacturer, add more air before checking the BMW tire pressure again.
Replace the valve stem cap.
You can fill your tires at home with a car tire pump or even with a bike pump. If you do not have either one on hand, visit a gas station or service center. As a quick reminder, remember to check your BMW spare tire every 6 months to a year.
Tire Maintenance Tips
There are other ways to ensure your tires are safe each time you get behind the wheel.
It is a good idea to regularly inspect your tires. Look for any tread wear or cracks in the sidewalls.
Have you noticed that your tire air pressure is frequently too low? It could be an indicator of a slow leak in your tire. If this is the case, you will want to have the tire looked at by a professional. It may need to be repaired or replaced.
Follow the recommended tire rotation and wheel alignment schedule in your BMW owner's manual maintenance schedule.
If the weather outside rapidly gets colder, your tire pressure will fall along with the temperature. This could cause the warning light to go on. Add the proper amount of air needed as soon as possible.
Turn to the Tire Care Experts at BMW Fresno
If your tire pressure gauge is letting you know that your tires need to be filled, or you notice a more serious issue with your tires, you can always turn to the professionals at BMW Fresno. We would be more than happy to assist you or answer any questions you may have, like how to jump-start a car. Contact us today.
More from BMW Fresno
The 2022 BMW X7 was a huge hit with Visalia and Madera drivers, so how does the latest model stack up? The 2023 BMW X7 configurations offer a wide variety of luxury features and style accents to suit any driver, starting at a BMW X7 price of $77,850 MSRP. Which model will you choose…

The 2022 BMW X7 tops the chart when it comes to smooth handling, athletic performance, and luxury experience, but what if you love to go on road trips outside of Visalia and want to bring some heavier belongings that won't fit into the BMW X7 cargo area? How much can a BMW X7 tow?…

The 2022 BMW 5 Series price list starts at $54,200 MSRP, but that's just the beginning to this extraordinary lineup. With a total of eight unique BMW 5 Series configurations, you will be able to upgrade to a plug-in hybrid model or even a 5 Series with M Performance features. Which one will fit into…