BMW Fresno and COVID-19
Dear Valued BMW Fresno Guest:
As our management team continues to monitor information from the Centers for Disease Control and Prevention (CDC), and federal, state and local agencies regarding the evolving situation with COVID-19, we remain committed to the health and safety of our guests and our team. Amid rising concerns, we are open to serve you and we want to share information with you about how we continue to operate safely and effectively.
– As a precautionary step, we have increased availability of hand sanitizers and disinfectant wipes for both employees and customers, in addition to, conducting enhanced cleaning in our facilities. Our first priority remains keeping our employees and guests safe and well-informed while doing what we can to help minimize potential spread of the Coronavirus.
– We are communicating regularly with our employees to keep them informed and to ensure their safety and that of our customers. All employees are practicing "social distancing", and able to answer any questions dealership guests may have from afar.
As always, we invite you to shop from the comfort of your own home. You have access to virtual tours of all of our models on our website at bmwfresno.com. And, if you have any questions, please don't hesitate to call us at 559.447.6700.
We have built our business on impeccable customer service and these challenging times are no exception to that. We have devoted significant efforts to help mitigate against possible adverse impacts from the Coronavirus in our facilities and will work hard to provide various avenues to continue that level of service for our guests. We deeply value your loyalty, and likewise will always be there for you.
Well wishes,
CJ Wilson
President & CEO
BMW Fresno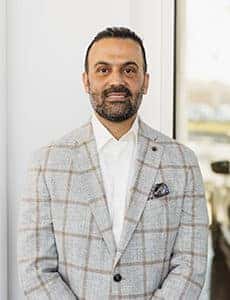 Mike Ghalambor
General Manager
BMW Fresno
We hope that you follow along with us on this ride, as we navigate this together, on our Facebook, Instagram and Twitter for timely updates.