Where Can I Get BMW Suspension Repair?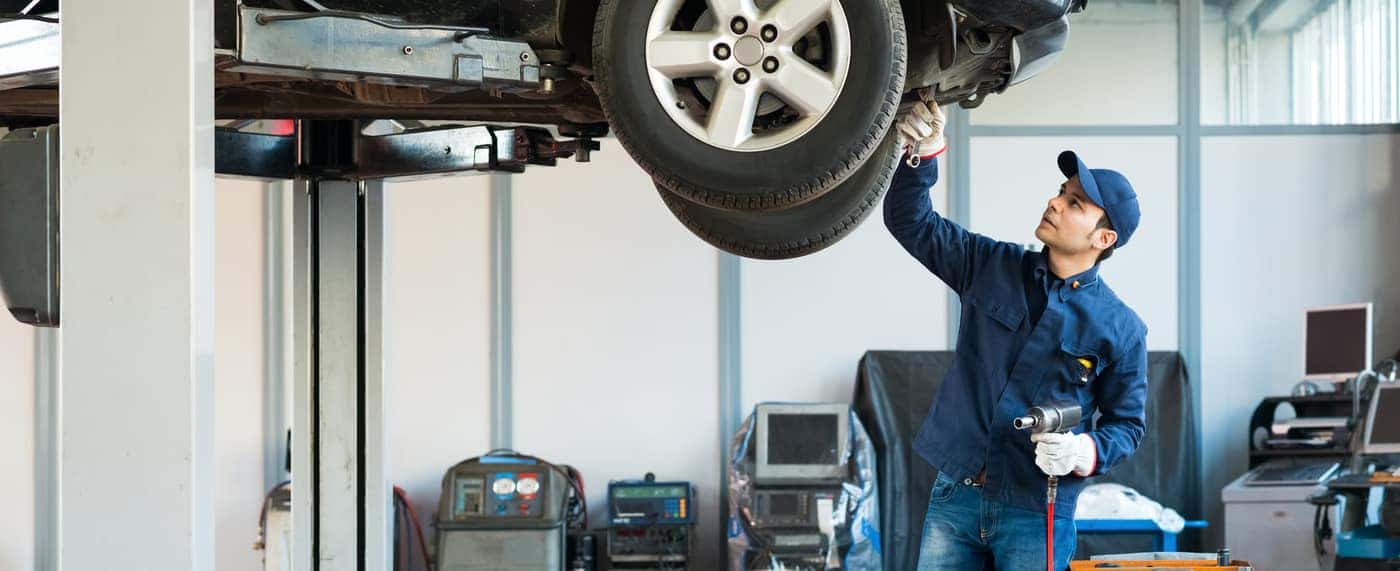 Imagine this scenario: you're driving down the highway in Visalia, and you start to notice your steering is wiggly and your vehicle feels floaty. Or maybe, you're driving over speed bumps and your vehicle "squeaks". Both of these scenarios can be indicative of suspension issues. And chances are, if you find yourself here, you don't need to imagine these types of problems; you're probably already experiencing them. In that case, we're going to help you figure out what your BMW issues mean, and what to do about it! Contact BMW Fresno to learn more about BMW service or suspension repair in Fresno!
---
How Do I Know if My BMW Suspension Needs Repair?
Most new BMW models boast cutting-edge air suspension systems that utilize an engine-driven air compressor to help make Madera adventures rich with corner-carving into more comfortable experiences. Why use an air suspension vs. traditional coil suspension with steel springs? It's more advanced and provides a driving experience that's both more engaging and more pleasant. But sometimes, when air suspensions require repairs, these things happen:
A bumpier or rougher ride
Increased vehicle sway/suspension travel, especially on windy days
Shaking or vibrating tires when hitting potholes or bumps
Leaking fluid coming from your BMW undercarriage
A broken suspension can be not only uncomfortable and inconvenient, but also dangerous. While this isn't always the case, it's always best to be on the safe side when it comes to putting yourself or other drivers at risk. Accordingly, if you're experiencing any of the above issues, just contact our service experts for further guidance.
How Much Does BMW Suspension Repair Cost?
BMW suspension repairs can be very minor or much more expensive, depending on what the issue with your suspension is. Parts costs are the first determinant for how much your suspension repairs will cost and add to that the fact that some major suspension work requires hours of labor, and you'll begin to realize why there's so much variation in BMW suspension repair costs. After suspension repairs, your BMW may also require a wheel alignment. As such, BMW air suspension repair can cost up to $2,000. That said, we invite you to get an estimate with us today and explore our money-saving service specials!
Rely on BMW Fresno for BMW Air Suspension Repairs
Ready to have your BMW suspension diagnosed or repaired today so you can be well on your way to enjoying your Madera drives again? Schedule a service appointment at our new & used BMW service & repair center in Fresno today. We can't wait to help you with your BMW maintenance & service needs!
More from BMW Fresno
The 2022 BMW X7 was a huge hit with Visalia and Madera drivers, so how does the latest model stack up? The 2023 BMW X7 configurations offer a wide variety of luxury features and style accents to suit any driver, starting at a BMW X7 price of $77,850 MSRP. Which model will you choose…

The 2022 BMW X7 tops the chart when it comes to smooth handling, athletic performance, and luxury experience, but what if you love to go on road trips outside of Visalia and want to bring some heavier belongings that won't fit into the BMW X7 cargo area? How much can a BMW X7 tow?…

The 2022 BMW 5 Series price list starts at $54,200 MSRP, but that's just the beginning to this extraordinary lineup. With a total of eight unique BMW 5 Series configurations, you will be able to upgrade to a plug-in hybrid model or even a 5 Series with M Performance features. Which one will fit into…