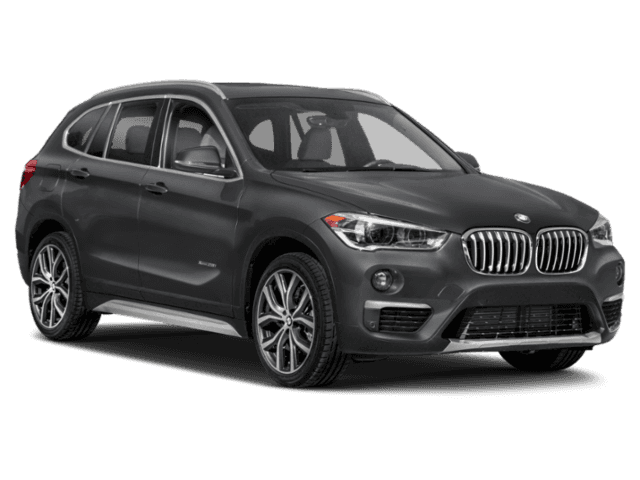 2020 BMW X1*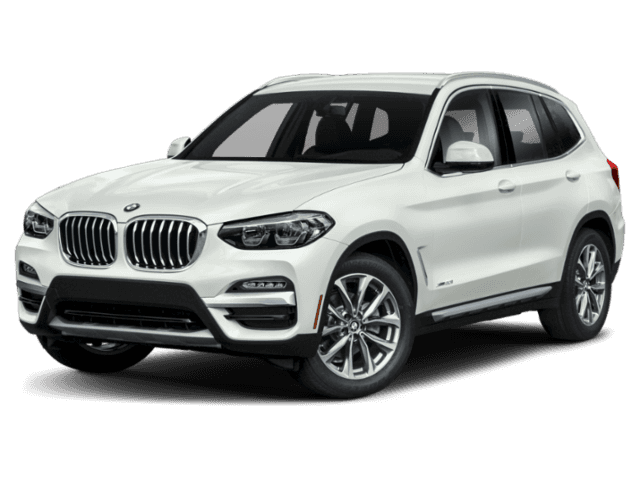 2020 BMW X3*
2020 BMW X1 vs. 2020 BMW X3
Fresno drivers in the market for a luxury sport utility vehicle elevate their standards when they turn to BMW. The BMW Sports Activity Vehicle® lineup offers alluring options like the classic 2020 BMW X1 or the adventurous BMW X3. In the following guide, we've made it easy for you to compare BMW models — the BMW X1 vs. X3, so you can see which option would best fit your Fresno lifestyle.
BMW X1 vs. X3: Trim Levels
To compare BMW X1 and X3 models, we'll first look at the trim level options corresponding to each vehicle. The BMW X1 offers two options, while the BMW X3 comes in four configurations with increasingly powerful and luxurious features available at each tier.
2020 BMW X1 Models
BMW X1 sDrive28i
BMW X1 xDrive28i
2020 BMW X3 Models
BMW X3 sDrive30i
BMW X3 xDrive30i
BMW X3 M40i
BMW X3 xDrive30e
BMW X1 vs. X3: Performance
The BMW X1 is a fantastically versatile, compact BMW. With precise 50/50 weight distribution and active performance features like standard Dynamic Stability Control and Dynamic Traction Control, the BMW X1 will drive throughout Fresno with comfort and sporty handling. Compare BMW models in the chart above and you'll see the X1 shares a 2.0L TwinPower Turbo engine with the X3 for plenty of pick-me-up and power like it's 0-60 mph acceleration in just 6.6 seconds.
The BMW X3, on the other hand, is made for the extra-adventurous Clovis family. It's same base-model 2.0L TwinPower Turbo generates a bit more horsepower at 248 hp. It also reaches 60 mph in just 6.0 seconds. This natural athlete sits higher on the road, has sedan-like agility, and offers super-charged options like the BMW X3 M series model with racetrack-inspired power. If you're looking for something with a bit more all-terrain capability, the X3 may be the best option for you.
Compare BMW X1 and X3 at BMW Fresno
While the BMW X1 vs. X3 choice may come down to what better fits your Madera lifestyle, both options will forever change your daily drives and far-out adventures. To make the ultimate decision, you can compare the BMW X1 and X3 with a test drive at BMW Fresno. Contact us today to schedule a time to test drive and learn more about these outstanding SAVs, as well as any current new vehicle specials. You can also see how the X3 stacks up against the X5.
More from BMW Fresno
Are you looking for a luxury compact SUV to drive around Fresno? You can't go wrong with the 2023 BMW X3! There's plenty of space to fit everyone comfortably in the vehicle. You even have options to select from! Check out the different configurations available for X3 with BMW Fresno below and select the one that…

If you're searching for a luxury compact SUV to drive around Fresno, then check out the 2023 BMW X5! If you've already settled on this amazing vehicle, then it's time to pick out a trim. All of the configurations for this model are equipped with top of the line technology, safety features and amenities. Learn…

There's already a lot of buzz around Fresno about the 2023 BMW i7. We're eager to see this BMW electric vehicle, as well! We're especially excited by what we hear about the 2023 BMW i7 interior. It promises to have plenty of room, while being attractively awash with luxurious, premium touches. Let's take a look…