What is BMW Select Financing?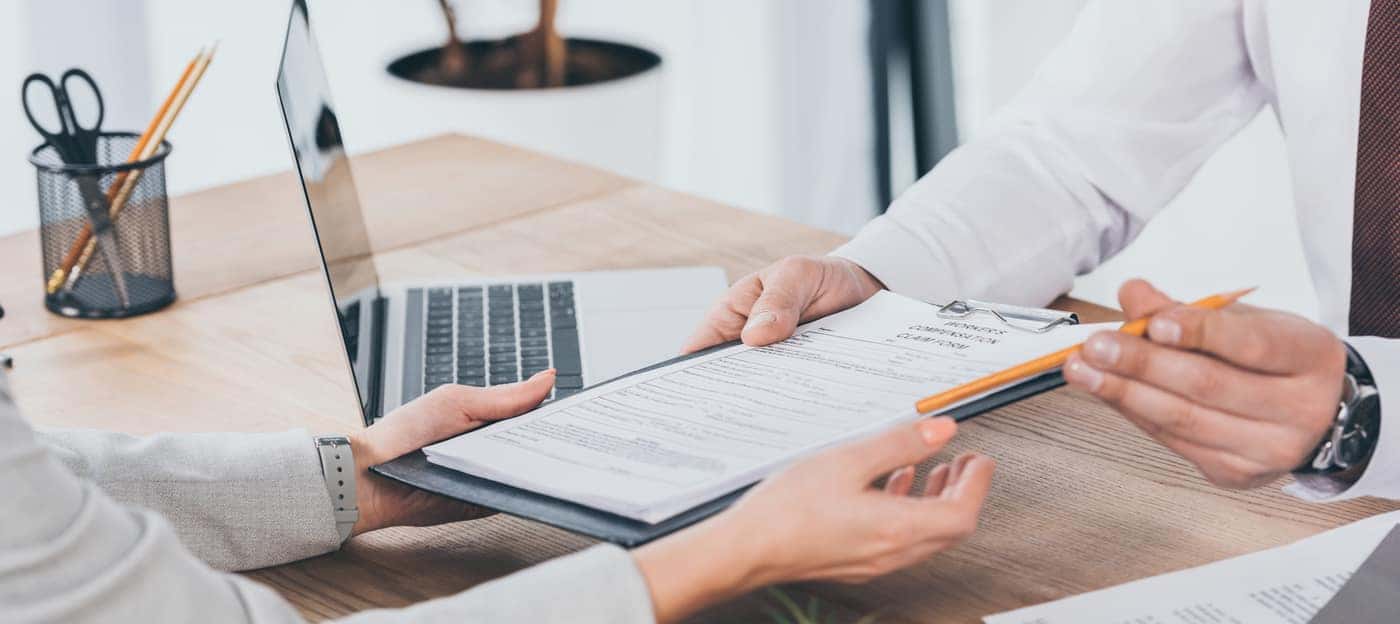 Pondering thebenefits of leasing vs. buying? When it's hard to choose between them, you might want to think about BMW Select Financing to combine those benefits. So, exactly what is BMW Select Financing?
---
BMW Select Financing essentially blends traditional financing with leasing to let you bring home a brand new BMW vehicle that perfectly fits around your budget and lifestyle. If you need to find out exactly how the BMW Select Program works, simply read on.
What is BMW Select Financing & How Does It Work?
BMW Select Financing gives you the low monthly payments you'd expect from a lease deal but with the benefit of ownership you get via traditional financing. Here's how it works:
You make low monthly payments over an agreed upon time period.
At the end of the term, you make an additional payment that's fully disclosed up front, giving you the chance to plan ahead.
You then get to choose from several options. You can:
Refinance the final payment amount
Complete with one final cash payment
Trade or sell, keeping the difference if the vehicle is worth more than the final payment
That final balloon payment will depend on several factors, including the vehicle's estimated future market value, your credit score, and various contract terms.
Why Should You Consider the BMW Select Program?
The BMW Select Program isn't something you can take advantage of at any Fresno or Clovis dealer. It's been designed to help BMW drivers enjoy rewarding benefits, including:
Open Options: With flexible end-of-term options, you don't have to decide what you're doing with the vehicle until the initial term has ended.
No Return Process: Traditional leasing means end-of-lease inspections for wear and tear, which you don't need to worry about with BMW Select.
No Restrictions: Leasing deals stipulate mileage restrictions, but BMW Select lets you drive without worrying about mileage whether you regularly cruise from Madera into Fresno or San Francisco.
Find Out More About BMW Select by Visiting Our Showroom Today
You can talk through financing options, get car buying tips, or use our online forms to value your trade or calculate monthly payments. For any further advice or assistance, feel free to get in touch today.
More from BMW Fresno
Maybe you feel it's time to switch to an electric vehicle for your Fresno commute, but you don't want to give up luxury features like leather seats and premium audio systems. Thanks to the BMW i7, you don't have to. As a part of the electric BMW lineup, this amazing vehicle brings you all…

The 2023 BMW i7 electric sedan will soon debut on the BMW Fresno showroom. Many Fresno drivers are asking us about the BWW i7 release date, MSRP, estimated range, and more. The price starts at an MSRP of $119,300, and the 2023 BMW i7 release date is estimated for the first quarter of 2023. There was…

The 2022 BMW X7 was a huge hit with Fresno and Clovis drivers, so how does the latest model stack up? The 2023 BMW X7 configurations offer a wide variety of luxury features and style accents to suit any driver, starting at a BMW X7 price of $77,850 MSRP. Which model will you choose…